Diesel Pumps
Diesel pumps & other fuel pumps
Welcome to our pump section, here you will find the wide range of diesel pumps and fuel pumps that we stock.
The brands that we supply are mainly from FMT, Piusi, GPI and Pedrollo

FMT are a Swiss German company who have been producing Vane pumps for diesel & bio diesel, they offer a selection of voltages and flow rates, the quality of thier pumps are 2nd to none and they offer a long manufacturer warranty on all their pumps.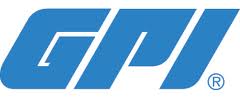 GPI offer a range of gear and vane drum pumps, these pumps mainly are suitable for diesel, kerosene and petroleum. Most of the GPI pumps are either hand operated or AC/DC 12v or 24v although they do offer 1 or 2 230v pumps and dispensing systems. They do also offer an extensive range of flow meters.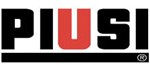 Piusi are well known for their large range of fuel transfer pumps, panel pumps and fuel dispensing equipment, including flow meters and nozzles. We supply the popular Panther 56 and 70's right through to the Viscomat oil pumps. Also the complete range of flow meters including the mechanical K33 to the Electronic Turbine flow meters.

Pedrollo pumps are well know for their diesel pumps and water pumps, These are centrifugal non self priming pumps. They come in 110v, 230v or 415v. We carry the CP(m), HF(m), CK(m50) and the CK(m80) ranges of pumps